Personalized Wedding Favor Ornaments (Acrylic or Glass)
Virtual Mockup: To receive a free, no-obligation layout (with pricing)
please use the form found here: Wedding Ornament Design Request Form
We have 6 beautiful stock designs for you to choose from, or you can send us your own artwork for us to work with. The images below showcase the various stock designs. Each is available in acrylic or glass. Scroll below for more information!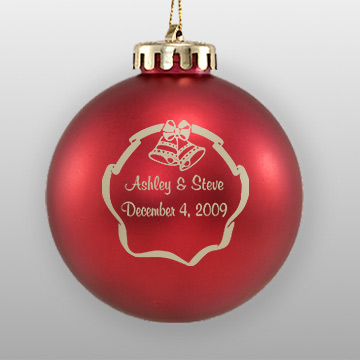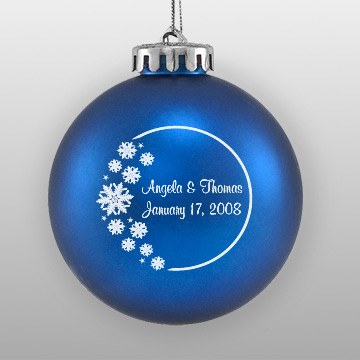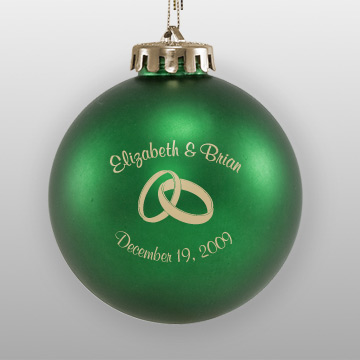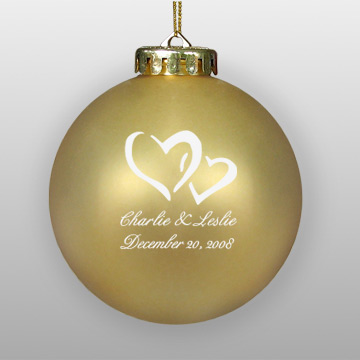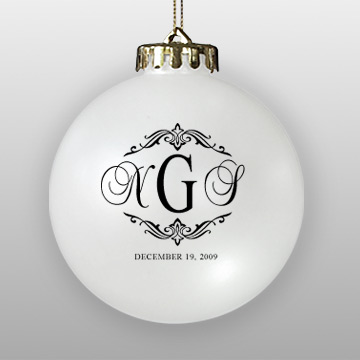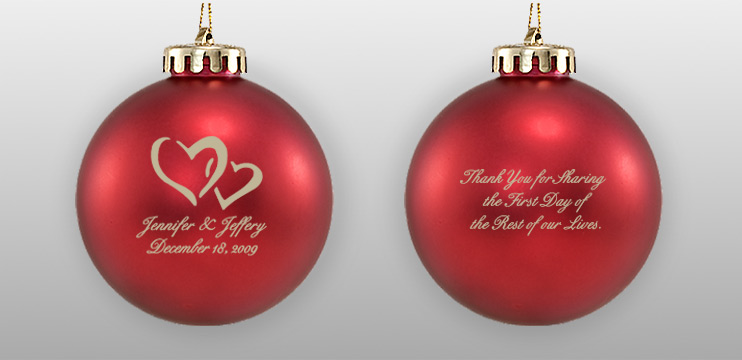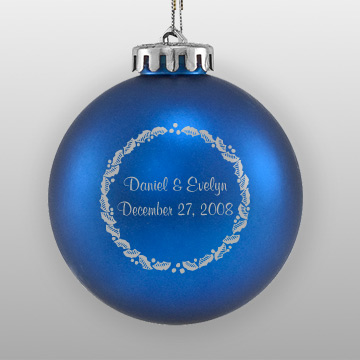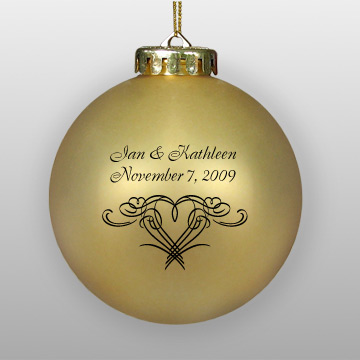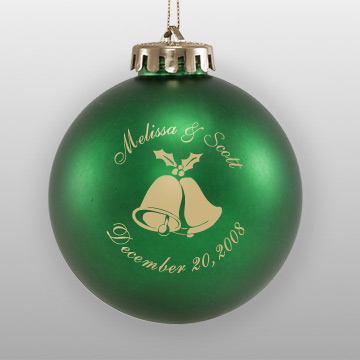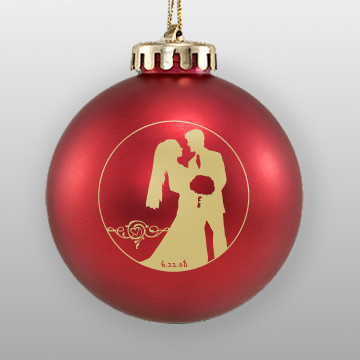 Price Calculator
See instant pricing for quantities of acrylic that you are interested in by using our price calculators here. Acrylic (shatterproof) is a great option for those looking for quality wedding favors while not stretching their budget too much.
Minimum Orders:
Acrylic – 50
Glass – 100
Packaging
Each ornament is individually boxed in your choice of Standard, Plain White, or "Happy Holidays". Packaging is included in the cost of the order.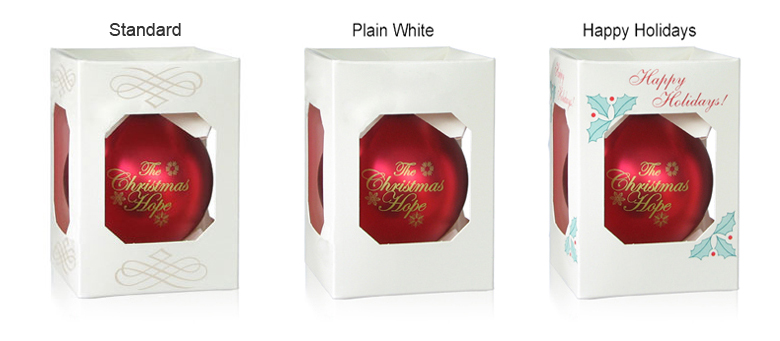 Timeline:
Mockups
After filling out our Wedding Design Request Form, you can expect a reply with a mockup and quote within 24 hours. From then on, feel free to request for any change to the artwork as you see fit.
Ordering
When you are satisfied with the mockup and would like to order, just notify us over e-mail and we will send you an Ornament Order Form to fill out and send back to us via e-mail.
After we have sent the order to production, we will notify you. From that point, acrylic orders will take roughly 2 weeks to arrive at your door, while glass orders will take about 3 weeks.