Custom Porcelain Ornaments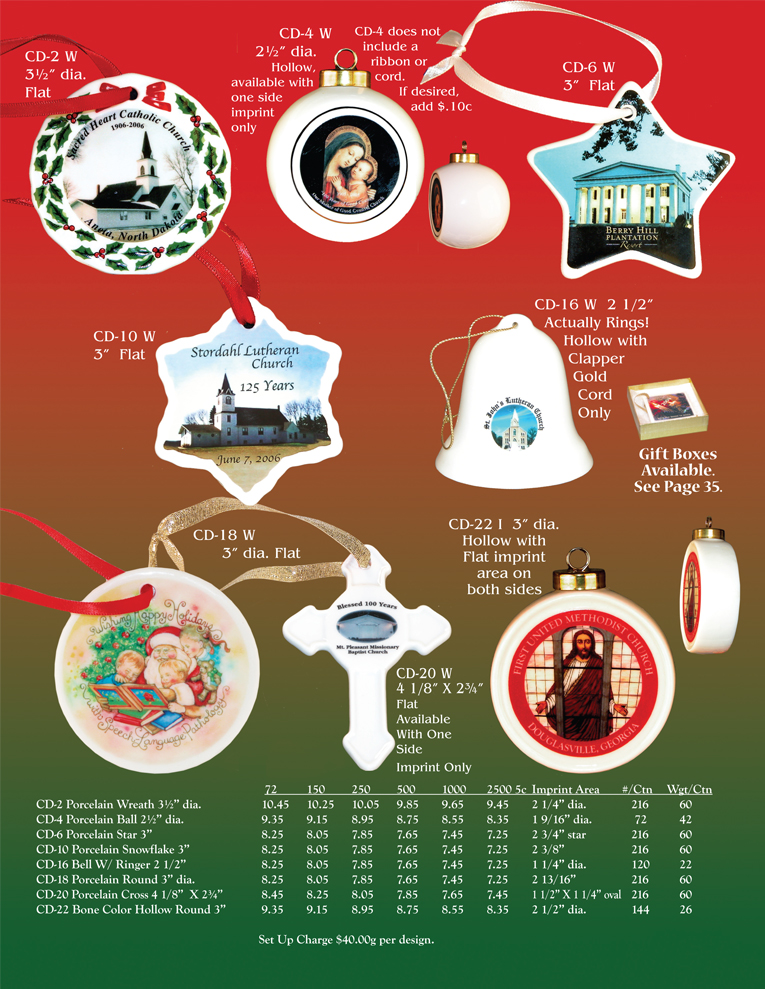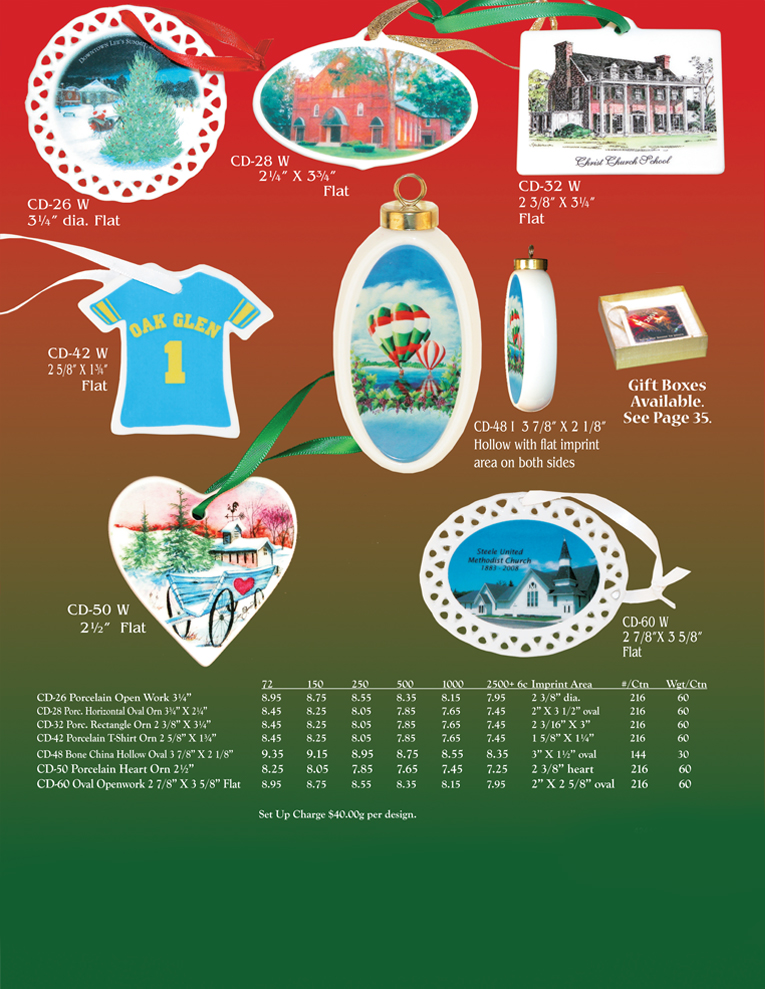 Shipping Estimate:
$15 per 50 ornaments.
Ribbon Colors:
Standard ribbon colors are Gold, Red, Green, Pink, or White.
Timeframe:
Please allow 3 days for your layout. Once approved, please allow 3-4 weeks for delivery.
Packaging:
Gift Box (white): $0.95 each, (silver, or gold): $1.25
Clear-top Gift Box: $1.25
Velvet Pouch (red, black, green, blue) $0.65
Polybag: No charge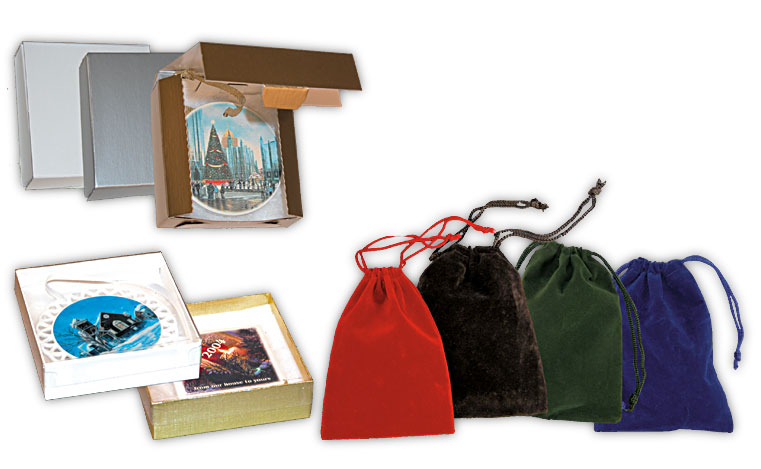 Interested in a Free Mockup of a Porcelain Ornament you have in mind?
Please visit our Contact Us page to get started. We'll work with any images or ideas you supply us with.