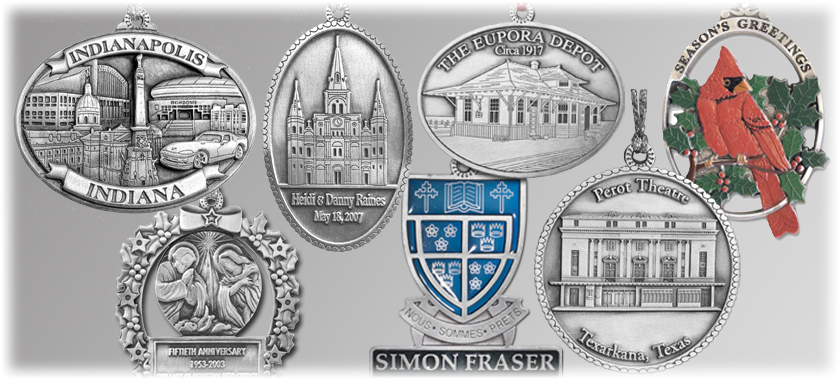 Imitation Pewter (Zinc Alloy) Pricing:

Setup:
2D Design: $35
3D Design: $250
Size:
Area: 5 sq. in.
(Ex: 2.25 in. X 2.25 in. if perfectly round)
-Oversizing to 6 sq. in. or 7 sq. in. is available.
Time Frame:
Packaging:
Price includes choice of
Clear Top Gift Box or Black Velour Pouch
Optional Polybag Packaging: subtract 20 cents
from price of each ornament.
Shipping Estimate:
$30 per 100 ornaments
(If time frame is tight, shipping by air is available but more expensive)
Color: Add $0.90 per color to each ornament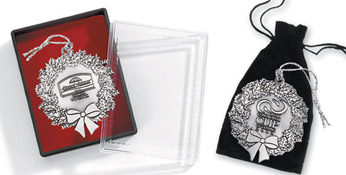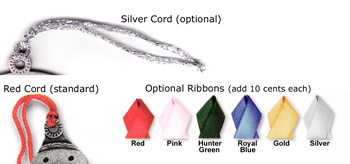 How to Order:
The order process starts with a 100% free Virtual Mockup. Fill out our Request Form here to get started with that!
Please note that we will need some days to get the mockup to you. Then, after you confirm the mockup and place the order, it will then 3-4 weeks to arrive, but rush orders are available to speed this up!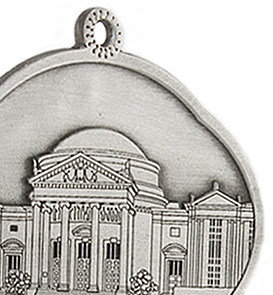 Two-dimensional pewter ornaments have areas that are raised and areas that are recessed (two levels).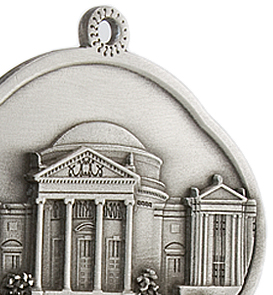 Three-Dimensional pewter ornaments are produced with contours and multiple levels.